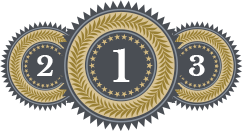 Third-Generation Melbourne, Florida Law Firm
The law firm was originally established by Edward L. Trader in 1952 serving Brevard County's needs as a general law practice. At that time, Edward was one of the first attorneys in Brevard County. Edward was admired and respected by his colleagues and the Judiciary.
In 1985, his son, J. Rudi Trader, joined the firm, specializing in the areas of Family Law, Probate, Wills & Trusts, and Real Property. Rudi has handled a substantial number of complex cases through trial or pretrial settlement.  He is known for being thorough and for giving his clients the personal attention that all clients deserve in their time of need.  He was born and raised in Melbourne, Florida and is well known in not only the legal community, but also in the community at large.
In 2015, Rudi's daughter, Kimberli L. Trader, joined the firm. She graduated from Florida Coastal School of Law in Jacksonville, Florida in the top 10% of her class. Kim is looking forward to following in her father's and grandfather's footsteps and serving the legal needs of the firm's clients.
Former law firm names:
Edward L. Trader, Attorney at Law
Trader & Trader, Attorneys at Law
J. Rudi Trader, P.A.
We fight to protect your legal rights under the law
Here at Trader Legal, we are passionate about what we do and here to help, protect, and represent our clients.
3

We handle a variety of
legal issues.
What makes Trader Law qualified?
 Our family, consisting of three generations of attorneys, has represented families in Brevard and Indian River counties for over sixty five  years.
Are you considering divorce?

Here at Trader Legal, we have over thirty years of family law experience and we are here to help. Give us a call today at (321) 723-6731 for more information or to schedule a consultation.

Do you need help with estate planning?

Here at Trader Legal, we offer a Healthcare and Estate Planning Package which includes: Last Will and Testament, Living Will, Designation of Healthcare Surrogate, Designation of Preneed Guardian, and Durable Power of Attorney. Give us a call today at (321) 723-6731 for more information on pricing and to schedule a consultation.

Is your parent or spouse incompetent or incapacitated?

Here at Trader Legal, our attorneys can help you determine if a guardianship proceeding is appropriate for you and your family. Give us a call today at (321) 723-6731 for a free guardianship consultation.

Did your loved one recently pass away?

Here at Trader Legal, our attorneys can help you determine which type of probate proceeding is appropriate and we can represent you throughout the probate process.
– 1985

, Juris Doctor from Mercer University

Juris Doctor (Law Degree) from Walter F. George School of Law, Mercer University
* Member of The Delta Theta Phi Law Fraternity
– 1985-1997

, Partner at Trader and Trader Attorneys at Law
– 1985- Present 

, Member of Brevard County Bar Association
FAMILY LAW MEDIATION
J. Rudi Trader is a Florida Supreme Court Certified Family Mediator. He has practiced law as an attorney handling family law cases for over 30 years.  His extensive experience in handling family law cases makes him uniquely qualified to act as a family law mediator and help the parties get their case resolved without the expense, aggravation and uncertainty of a contested trial or hearing.  Rudi is available to mediate family lawcases prior to the case being filed with the court or after the case has already been filed.
JUVENILE DEPENDENCY
Juvenile dependency actions are filed when a parent has been accused of abuse, abandonment or neglect of a minor child. Although dependency actions can be filed by certain individuals, they are usually filed by the Department of Children and Families (DCF) of the State of Florida. If you have been accused of abusing, abandoning or neglecting a minor child in a dependency action, call Trader Legal at (321) 723-6731 for aggressive, experienced, and competent representation.